2017 Big Lick Schedule
Events Include:
:
Truck & Tractor Pull
May 6th

August 19th


Mud Race
March 18th

July 22nd

September 9th


Farm Days Festival
April 21st, 22nd & 23rd

October 20th, 21st & 22nd


Blue Grass Festival
April 6th, 7th & 8th


Diesel Truck & ATV Drag Race
June 24th

September 30th



Antique Auctions since 1966
Big Lick Antique Festival
Gun and Knife Shows
NC Antique Auctions - NC Estate Auctions - NC Real Estate Auctions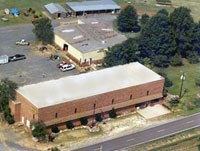 Our Mission

Our Antique Auction policy is still the same as it was from our humble beginning in 1966 to the today's flourishing business, that is to bring our customers the very finest antiques and collectibles that are available on the market today.
To supply our elite host of antique dealers a honest and forthright place to present their antiques. Our dealers come from all the way down the east coast from Maine to Florida.
Our desire to provide our elite host of antique dealers a honest and forthright place to present their antiques and their customers a unique and beautiful place to shop, a place that the whole family could enjoy was the catalyst that brought about Big Lick Antique Festival Gun and Knife show; Our Tractor Pulls and Our ATV Drag Races.
Company Profile

We started our business in 1966 with a few cement blocks, boards to go across them for seats, a $ 10.00 refrigerator and a two - bit cash register. Today, Hinson's Antique Auction is one of the largest such firms in the Carolina's, and is well known all over the eastern United States .
HINSON AUCTION PROVIDES
Antique Auctions - Estate Auctions - Public Auctions
Real Estate Auctions
Farm and Business Liquidation Auctions
Contact us
to setup an auction: or sign up for one of our Festival Events

Days - 704-485-4906
Evenings: 704-485-4033


IF YOU WOULD LIKE TO BE NOTIFIED BY EMAIL OF OUR UPCOMING AUCTIONS

PLEASE EMAIL or Call US.

AUCTION CALENDAR
For Current Auctions please click here!
Another great way to keep with us is on Facebook.

Visit us at Big Lick Park - Hinson's Auction


on Facebook and become a fan.
You will then be notified of every event and auction.